Our Team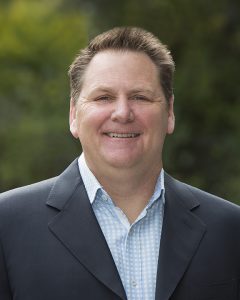 Eric Morley, Principal
Eric Morley is a co-founder and principal of The Morley Bros. With more than 25 years of experience in real estate development, public policy, and politics, he brings a unique perspective to the company which he co-manages with his brother, Sean. He specializes in large scale, high profile, and complex land entitlement projects in Silicon Valley.
Morley's real estate and land use experience includes the successful entitlement of millions of square feet of commercial and retail development as well as thousands of single family and multi-family homes. His public policy and political background spans local, state and federal government.
Prior to forming The Morley Bros., he founded and led Morley Hunter Group, Inc., one of Silicon Valley's leading real estate advisory firms. Morley began his career as Public Affairs Director for the Silicon Valley Association of Realtors, a 3,000-member real estate trade association. He managed local government policy issues, a political action committee and charitable foundation as well as media and communications on behalf of the organization.
Morley received his Bachelor of Arts in Political Science with an emphasis on International Relations from UC Santa Barbara.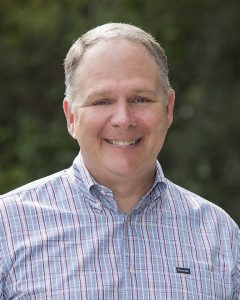 Sean Morley, Principal
Sean Morley is a co-founder and principal with The Morley Bros. Morley was a public servant and an attorney for 15 years before starting the real estate business. He started his career in Washington, D.C. as a policy aide to Congressman Don Edwards (CA).
He served as a Senior Policy Advisor and Chief of Staff to the former Mayor of San Jose, Susan Hammer, during the 1990's. Morley was responsible for establishing many land use, development and environmental policies which continue to guide the city's growth like the Greenline Initiative. He also oversaw major economic development projects, including bringing Cisco Systems to San Jose and master planning for Santana Row.
Morley then practiced real estate and land use law at one of California largest law firms, representing homebuilders, high tech corporations, developers, lending institutions and investors prior to starting The Morley Bros. He received a Bachelor of Arts from Pomona College, a Juris Doctor from Santa Clara University School of Law, and remains a member of the California State Bar.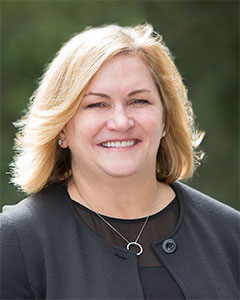 Cynthia James, Senior Advisor
Cynthia James serves as Senior Advisor for Government & Community Affairs. James is founder of Noble James, LLC and affiliates The Morley Bros. on a wide range of development projects throughout Silicon Valley. James has been involved in government affairs, issue advocacy, and community engagement for the past 25 years in the region. With extensive experience working on challenging and complex land entitlements of every scale, she specializes in developing public policy frameworks and elected official advocacy, communication community coalition building strategies in support of clients' objectives. James' work has resulted in successful development entitlements for corporate headquarters, community master plans, and residential and commercial mixed-use projects throughout Silicon Valley.
Prior to founding Noble James, James managed Federal Government Relations for Intel Corporation. She developed and managed Intel's political relationship program at the local and federal levels of government. James also spent several years working as Intel's Bay Area Government Affairs Manager with responsibility for local legislative activities including the entitlement of their office and manufacturing facilities in Santa Clara.
Before joining Intel Corporation, James worked as a policy advisor to Susan Hammer, former Mayor of the City of San Jose, on policy areas including land use, transportation, and telecommunications.
James holds a Bachelor of Arts in Anthropology and a Master of Urban and Regional Planning.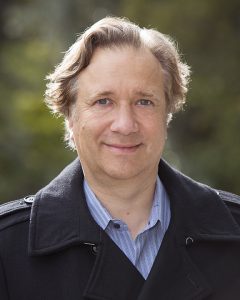 Wolfgang Wagener, Senior Advisor
Wolfgang Wagener serves as Senior for Architectural Design & Real Estate Development. He is principal of WOWA WEST and affiliates with The Morley Bros. on development projects throughout Silicon Valley. Wagener's international experience as architect, corporate real estate executive and thought leader places him in the unique position to combine the creative and innovative insights of design with the pragmatic, systemic, and strategic skills required for the development and management of architecture, real estate, and smart cities.
Prior to WOWA WEST, Wagener joined Foster + Partners as initial California practice lead and Partner for Apple Campus 2 in Silicon Valley. For Cisco at Silicon Valley headquarters, he co-directed the global Smart Cities program as Director of Sustainable Cities. Wagener was also a member of Cisco's global corporate real estate group in San Jose and Munich. He helped to shape the rapid physical expansion across Europe, the Middle East, and Africa through strategic planning, campus design, workplace effectiveness, and real estate development.
In Berlin, he worked on the transformation of the Potsdamer Platz in Berlin from a vacated cold war reminder of a divided city into a vibrant, unified, and sustainable city center as an architect for Richard Rogers Partnership alongside Renzo Piano Building Workshop for client Daimler-Benz.
Wagener graduated with a PhD in Architecture and Engineering from RWTH Aachen University in Germany. He also obtained an Advanced Management Degree in Real Estate from Harvard University.